My name's Craig Rozynski. I'm originally from Australia. I'm using 25 years of design and marketing experience to launch an art brand called Ghoul.
I've been really absorbed in this project this year. I suspect people are going to start calling me The Ghoul Guy very soon. 
At its core Ghoul is a challenge to illustrate one thousand diminutive monsters, each drawn on a 16x16 vector grid. It's also a website to showcase those monsters, ghoul.gg, which will soon also have an online store selling Ghoul products. It's a collectible, both in digital and physical form. It's a medium for collaborating with other artists, with commissions to create their own interpretations. It aspires to have a community of fans and collectors.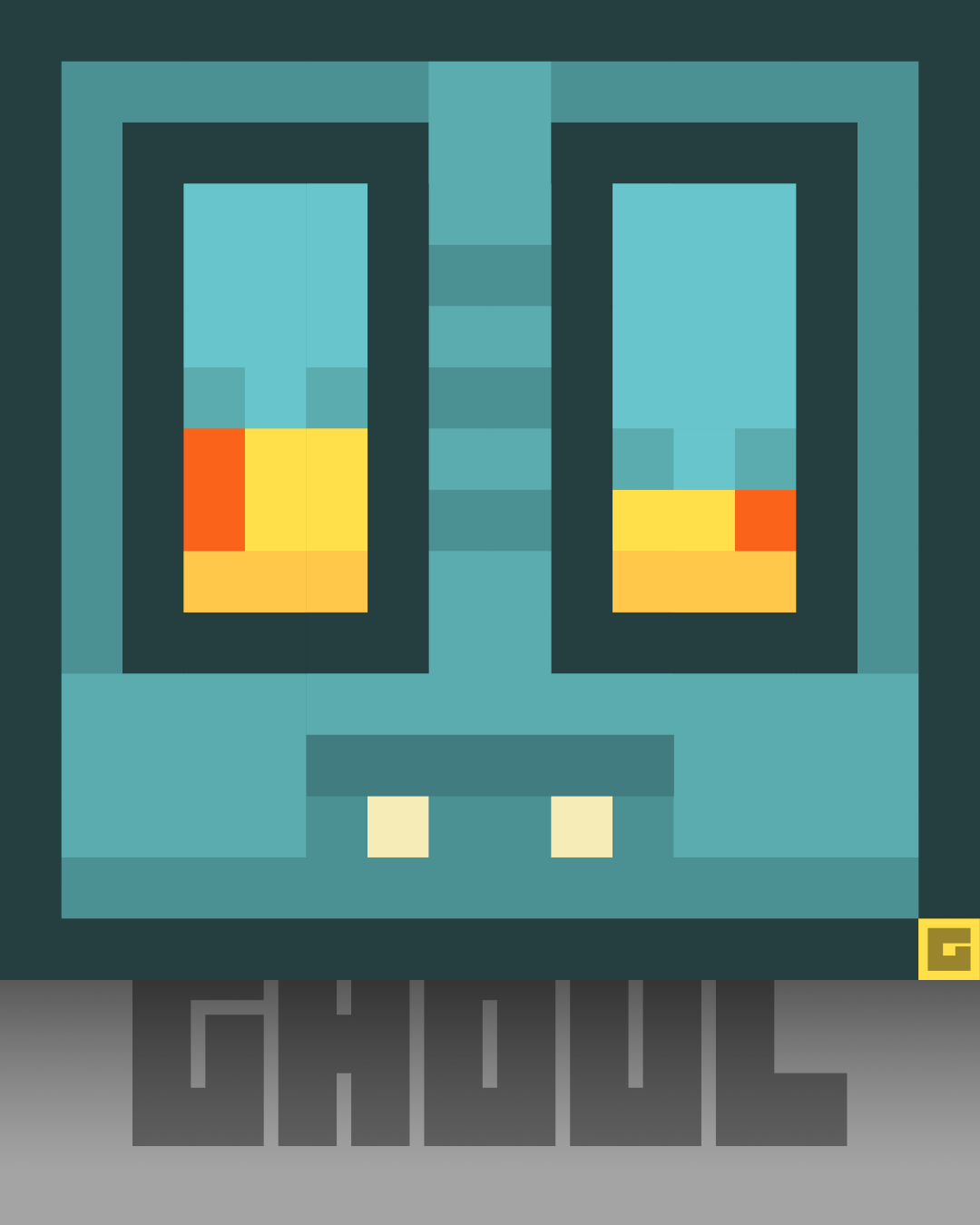 For now I'll post once a week to Canvas and give updates on how the project's progressing. It's a bootstrapped project, and for it to be a success I need help to boost awareness. Following the project's progress at www.instagram.com/craigrozynski would mean a lot.
There are currently a team of people working on building Ghoul. 3D artists, illustrators, a copywriter, SVG animator, a trading card and vinyl toy producer, among others. If you have ideasfor collaboration, please get in touch.
I would love to do some mural work. There must be *someone* out there wants a mildly terrifying block head painted on their wall. I'm currently working on a submission for Shibuya Arrows (artists creating wayfinding murals in the city) so maybe that will work out.
Thanks for taking a look, and see you around. I will be going to Julien Wulff's solo show EIGHT this Friday 23 April at Yoyogi-Uehara, so perhaps I'll catch you there.