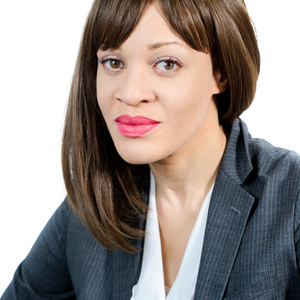 Part-time Visual Designer with social media and digital ad creative experience
Expected start: early December 2021
We're a growing digital marketing agency working with global beauty and lifestyle brands in Japan.
Our projects involve social media, digital advertising, brand communication, PR and influencer activations. As well as managing and operating clients' social media brand channels.
We're looking for an all-round visual designer based in Tokyo with some motion graphics/animation skills, and experience creating engaging lifestyle content for social media and digital advertising.
A very varied role with lots of opportunity for creative input - our projects constantly need new and exciting ideas. So we're very interested in how you research and develop your ideas.
This position would suit someone with a bright and positive character who is comfortable working as part of a small team, but can also work independently and push projects forward.
Occasionally client-facing, you'll have a professional attitude, and preferably a few years experience at an agency, or a lifestyle brand.
Being social and digital-savvy, you'll always be on or beyond trend and naturally you'll work quickly and efficiently.
You will also have good understanding of what type of visuals perform well on social media in terms of media formats, dimensions, creative elements, etc. relative to popular social media platforms.
Japanese language skills are not essential. However, a keen interest in Japanese consumer behaviour, aesthetics and lifestyle is a must.
Main responsibilities
- Developing ideas and concepts for product and brand stories through motion design, video, image, graphics, and others
- Concept through to production for social media content for client brand channels
- Digital ad creative and brand assets, etc.
- Producing design briefs and sample creatives for prospects
- Developing themes and creating creatives for internal social media channels
- Producing showreels and portfolios
- Taking part in client briefings
- Creating project proposal / decks
Abilities / skills
- Punctuality and responsibility is an absolute must
- Team-player who is self-motivated and a fast-learner
- Proficient with Adobe Create Suite, particularly Illustrator, Photoshop, After Effects, Premier
- Proficient working on an iMac and other Apple devices
- Work with brand guidelines and brand concepts
Conditions
- Contract, part-time position for 6 months (full-time/permanent position considered in near future)
- 21 hours per week
- Days: potentially Tues, Wed, Thurs
- Location: 2 days onsite, 1 day remote (more flexibility is possible for the right candidate)
- Travel expenses covered (up to ¥1,000 per day)
No overseas applicants or working holiday visas / visa sponsorship not currently available
To apply please email: info@an-yal.com
- Portfolio/showreel (links) and resume
- Cover letter including your visa status and expiry date.