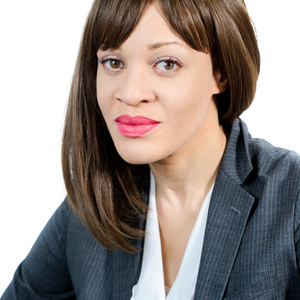 We're a small digital marketing agency based in Ikebukuro working with global beauty and lifestyle brands in Japan. Projects involve social media, digital advertising, brand communication strategy and influencer activations.
Looking for an all-round visual designer based in Tokyo with great motion graphics skills and experience creating engaging lifestyle content for social media.

A very varied role with lots of opportunity for creative input - our projects constantly need new and exciting ideas.
Would suit someone with a bright and positive character who's comfortable working in a small team, but can also work independently and push projects forward.
Occasionally client-facing, you'll have a professional attitude, and preferably a few years experience at an agency, or on working lifestyle projects.
Japanese language skills are highly preferable, but not essential. A keen interest in Japanese consumer behavior, esthetics and lifestyle is a must.
Initial projects: social media activations for an alcoholic beverage brand, and a home furnishings brand.
Conditions:
- Temporary part-time position for 3 months (full-time considered in near future)
- 24 hours per week
- Days: potentially Tues, Wed, Thurs (one day may sometimes be remote)
- No overseas applicants or working holiday visas
Main responsibilities:
- Developing ideas and concepts for products and brand stories through motion design, video, image, graphics, photography and others
- Concept through to production for social media: social posts, Instagram/Facebook stories, shoppable feed content
- Digital ad creative and brand assets, etc.
- Producing design briefs and sample content for prospects
- Developing themes and creating content for internal social media channels
- Creating project proposal / decks
Abilities / skills:
- Punctual and responsibility a absolute must
- Team-player, self-motivated and a fast-learner
- Proficient with Adobe Create Suite, particularly Illustrator, Photoshop, InDesign, After Effects, Premier pro, Google Suite.
- Good video editing skills
- Proficient working on an iMac and other Apple devices
- Work with client brand guidelines and brand concepts
- Storyboard and concept planning experience
Expected start:
Late May 2020
Apply to info@an-yal.com:
- Portfolio and resume
- Visa status and expiry date
- Cover letter including how you develop ideas through conception to production