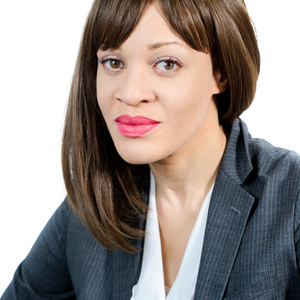 An-yal is a digital marketing agency working with global beauty and lifestyle brands on projects involving brand communication, social media engagement, digital advertising, influencer marketing, and creative production.
We're looking for an experienced project manager (PM) based at our office in Ikebukuro.
The position involves planning 360 degree projects (that include the above activations) from strategy through to execution. The PM will work alongside content producers, designers, writers and researchers.
We're looking for candidates with at least 4-5 years proven digital marketing experience, along with keen interest in lifestyle products and brand communication.
This position would suit someone with a bright and positive character who is comfortable working as part of a multi-cultural team, and who can also work independently and push projects forward.
Being a client-facing role, you'll have a professional attitude and professional experience preferably within a company where you have worked with Japanese clients or on Japan-targeted projects.
We welcome long-term residents of Japan who want to build their career with long-term prospects.
Expected start: Mid/late September
Responsibilities
- Assisting and supporting our managing director
- Developing and executing client projects and promotion campaigns
- Creating (RFP) proposal documents
- Analyzing project performance and producing reports
- Researching market trends and audience/consumer behavior
- Managing both internal and clients' social media content and accounts and platforms
- Liaising with clients and organizing/attending project meetings
- Managing interns 
- Researching and developing marketing and sales channels
- Reaching monthly or quarterly performance targets
Essential Skills / Competencies
- Punctuality and responsibility is an absolute must
- Team-player who is self-motivated and a fast-learner
- Knowledge and experience of using social media marketing for business purposes, especially Facebook. Twitter and Instagram and creating reports
- Proficient with all MS office and standard Mac applications; particularly Excel, Numbers, Pages and Word
- Good writing sills and command of grammar (English)
- Organized, flexible and able to juggle multiple priorities
- Ability to work under deadline

Other Skills
- Ability to use a Mac
- A native speaker of English is preferred (due to English documentation production and proof-reading tasks required)
- At least conversational Japanese language ability is preferred

Conditions
- Full time contracted position
- Monday-Friday 9:30 - 18:30 (with 1 hour lunch break)
- Salary: 260,000 - 380,000 yen per month based on skills and experience
- Commuting ticket up to ¥20,000 per month
- Japanese health and social insurance
- No overseas applicants or working holiday visas
To apply, please send to info@an-yal:
- Resume with photo
- Cover letter including visa status and expiry date.
- Employee references may be required
Look forward to hearing from you!