\SOLD OUT/7/10 FuckUp Nights Tokyo Vol. 18 - Stars cannot shine without darkness.
(日本語版のイベントページはフッター右側の「日本語」をクリックしてください)

FuckUp Nights Tokyo is back for Volume 18 on Wednesday July 10th! Our previous volume in April was a blast so we are already excited to be inspired by the next FuckUp stories about failure and the lessons learned from them. Make sure to get your prepaid ticket for the event and save a 1000 yen! See you all at the next event!
---
Speakers Wanted! 登壇者募集中!

We are looking for speakers who would like to share their stories with our audience! Do you have a project that went down south, a business deal that fell through, or any other type of story you can share with us, please join us on stage! Speaker applications can be send through the following form: Tell us your FuckUp Story!
---
About FuckUp Nights
FuckUp Nights is a global movement that started in Mexico in 2012 and has spread to 250+ cities in more than 80+ countries around the world. The concept of FuckUp Nights is simple: breaking away from the stigmas surrounding (business) 'failure'. The lessons we can learn from failure are often more valuable and interesting than stories about success. The majority of startups and professionals don't create 'the project of year' on their first attempt, yet we rarely hear about their failures in books, magazines or at events. FuckUp Nights wants to change that by organizing events where people are able to come together, network, share, learn and celebrate stories about business failure. Want to know more details? Check out our online facebook community!



Why join FuckUp Nights Tokyo?
We would like to invite all (aspiring) entrepreneurs, freelancers and professionals who want to hear, share, discuss and celebrate stories about business failure. We offer you an opportunity to freely discuss the concept of failure, and learn from the experiences of others; all in a cozy and casual setting. This will be a great opportunity for you to meet new like-minded people and have a chance to share issues that you do usually not tend to discuss at other events.



The Fuck Up Nights Event Format
The format of every FuckUp Nights is simple: 3 or 4 people take the stage to share their FuckUp stories, followed by a Q&A, and ending with time to network. The presenters tell their story with their slides in 7 minutes. The stories are always structured in the following way:
1) What was your project?

2) What went wrong?

3) What did you learn?

4) What would you do differently?




Speaker Profiles
Speaker No.1 : Mayumi Doi

Blue and Red voice








 

Short Bio:

Having spent ten years as a Radio DJ, Mayumi realized her dream jobs when she opened her own bar in Osaka.

During her five years managing the bar while also working as an MC, she found herself anxious about relationship both in her private life and work. Through learning about Alfred Adler's theories of psychology and coaching, she discovered a new career and has now been working as a mental stylist (mental coach) since April 2018.
Story Teaser:

Opening a bar with an old friend from school, was a long-awaited dream, but it actually ended up a disaster which ended a twenty year friendship. At Fuckup Night, I will share learning from the experience.




Speaker No.2 : Kani Munidasa

Co-Founder & CEO of Code Chrysalis










Short Bio:

As an executive at EMC (now Dell EMC), Greenplum, and Pivotal Labs, Kani helped industry leaders transform the way they build software, drive customer success, innovate, and disrupt businesses across industries in multiple geographies.

Born in Japan and raised in Sri Lanka, Kani graduated from Tokyo University of Agriculture and Technology with a degree in mechanical engineering, specializing in mobile robotics. He worked in Japan and then the US for 18 years, before deciding to leave Pivotal to explore his passion for education by graduating from and working at Hack Reactor. He relocated to Tokyo from San Francisco in 2017 to co-found Code Chrysalis Japan's only advanced coding bootcamp.
Story Teaser:

If you are James Bond you can plunge your car into the water, take an explosion, and still drive away in one piece. But I am not. My name is Munidasa, Kani Munidasa and this is my story...




Speaker No.3 : Evan Burkosky

FullStory CX Consultant










Short Bio:

Evan has lived in Japan since 2003, during which time he has attempted to start several businesses, founded and closed 3 companies, raised a round of Angel financing, and worked at Global ad and digital agencies. His experiences helped him to contribute to the book Angel Financing in Asia Pacific, and he now does consulting for tech companies looking to enter the Japanese market.
Story Teaser:

Learn how not to start a software startup in Japan nor raise Angel financing!




Impact HUB Tokyo as the Official FuckUp Nights Tokyo Venue




Impact HUB Tokyo is proud to be the official venue for FuckUp Nights in Tokyo. Impact HUB Tokyo is part innovation lab, business incubator and coworking space where a community of (social) entrepreneurs gathers, connects and exchanges knowledge and ideas. As Impact HUB Tokyo, we share the vision with the global FuckUp Nights movement that the societal taboo surrounding failure needs to be broken. We host this event as a bimonthly series.
Want to know more about us? Check out our website: http://en.hubtokyo.com/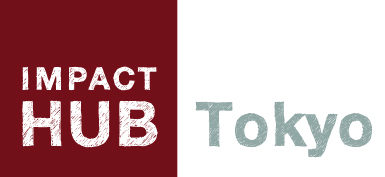 Wednesday 10 July at 19:00–21:30
---
2-11-3 Meguro, Meguro-ku, Tokyo